"God is a spirit; and they who worship him must worship him in spirit and truth."
John 4:24
What we believe about the grace of God

We believe salvation is exclusively the work of God's grace. Anything more or less cannot be grace and is therefore rejected as a means to salvation by the written word of God. «For by grace are ye saved through faith; and that not of yourselves: it is the gift of God: Not of works, lest any man should boast, for we are his workmanship, created in Christ Jesus unto good works, which God hath before ordained that we should walk in them» (Eph. 2:8,9,10.). The good works, if indeed good and pleasing to God, are proof of genuine faith. They contribute in no way to salvation. And salvation is not a matter of progressive process, it takes place in the heart of the sinner the very moment he, by faith, accepts the Lord Jesus as his personal Savior. Where faith is genuine and salvation a fact, good works, are sure to follow.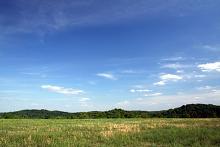 "The heavens declare the glory of God; and the firmament sheweth his handywork."
Psalms 19:1